Tri-Cities, Washington Criminal Defense Attorney
When you're facing legal issues and are in need of a criminal defense attorney, reach out to me for support. I have spent over two decades honing my skills in the courtroom. I advocate for you, with your best interests in mind every step of the way. Representing high-profile clients and successfully navigating various types of criminal defense cases, I've learned that when the pressure is high, you can count on me.
REACH OUT TO SCHEDULE A CONSULTATION
Gary Metro
Attorney at Law
I've spent over fifteen years practicing law in Silicon Valley and Los Angeles. Throughout my career, I've had the privilege of representing individuals facing an array of legal challenges, from minor misdemeanors to serious felonies.
Don't hesitate to call or message my firm to set up a time to talk. Serving all of Benton County, including Richland, Kennewick, and Pasco, I'm here to help you challenge your charges and fight for the fair outcome you deserve.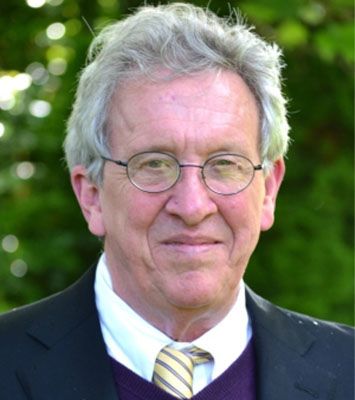 When you're facing a criminal charge, you deserve skilled support.
I understand the unique challenges presented by criminal proceedings. That's why I'm dedicated to providing steadfast support as your criminal defense attorney. I take a personalized approach with every client, tailoring my defense strategy to your specific goals and interests. I'm experienced in multiple areas of criminal law, including white-collar crimes, DUI/DWI charges, and drug offenses. That means I can provide you with the highest quality defense possible, no matter what type of charge you face.
What determines the severity of penalties if convicted?

The consequences you might face if convicted in a criminal case can be influenced by several factors. These include the nature and severity of the crime, your previous criminal history, the presence of aggravating factors such as the use of a weapon or causing bodily harm, and the specific sentencing guidelines and laws of the jurisdiction where the case is being tried.
What happens if I violate a restraining order?

If you violate a restraining order, consequences can be severe. While the specific penalties vary, they often include additional legal repercussions that could further complicate your situation. It's crucial to respect the terms of any restraining order to avoid these potential penalties.
What is a plea bargain?

Plea bargaining plays a significant role in criminal cases. It's a negotiation process where defendants and prosecutors reach a mutually agreeable resolution to a criminal case without going to trial. This often involves the defendant agreeing to plead guilty to a lesser charge in exchange for a more lenient sentence.
Book your free consultation with a Skilled
criminal defense lawyer today
Criminal Defense Services
Domestic Violence involves violent or abusive behavior within a domestic or intimate relationship. Convictions can lead to penalties such as restraining orders, fines, mandatory counseling, probation, and in some cases, imprisonment.
Driving Under the Influence (DUI) can have serious consequences. Penalties for DUI convictions can range from fines and license suspension to mandatory alcohol education programs and even imprisonment. Don't face this situation alone.
Being charged with a drug crime involving the possession, manufacturing, distribution, or trafficking of illegal drugs can have life-lasting consequences. You deserve a drug crimes attorney who will fight for your rights and your future.
OUR COMMITMENT TO YOU
As a trusted Tri-Cities criminal defense lawyer with a proven track record, I'm committed to providing top-notch legal representation. No matter the criminal charge, I stand ready to defend your rights and your reputation.